We are excited to announce the names of the National, State, District, College and Center-level toppers who performed phenomenally well in the 3rd All India Tally Commerce Aptitude Test (TCAT).
With the 3rd TCAT being a huge success, we also want to take this opportunity to appreciate all our partners for their continuous efforts.
3rd TCAT successfully enabled over 1.65 Lakh students to gauge their understanding level of commerce, accounting and aptitude skills. The test was conducted across the country at various universities, colleges, schools and authorised centres of Tally Education, between 1st Aug. to 30th Sep. 2019.
The test was well- received and appreciated by different walks of educational ecosystem including students, faculties and institutes' management. The duration of the test was 25 Minutes and it had 40 Multiple Choice Questions in English and Hindi covering basics of accounts and aptitude topics.
In a short while students will start receiving their certificates issued by Tally Education and distributed by their respective centre/college/school.
National, state, district and institution level toppers will receive their recognition certificate
And participants will be receiving their participation certificates shortly
Student can approach the centre/college/school to inquire about their certificates. They can also check on their nearest empanelled centre here or visit Centre tab on the Tally Education Mobile App.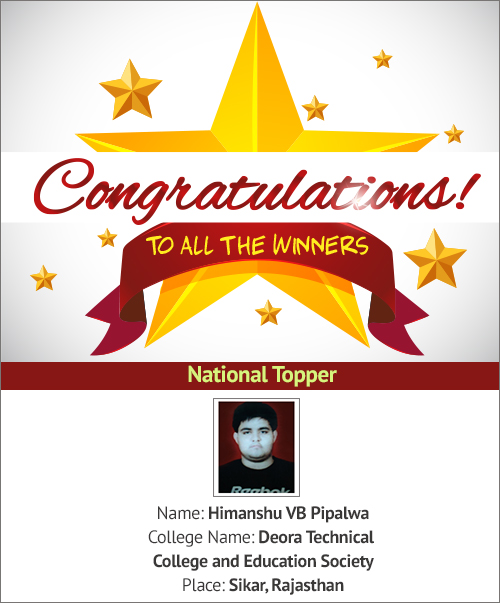 Enclosed below are the tabs to know state, district, college and centre-level toppers: